Premier Bet is proud to announce our new partnership with legendary fighter Francis Ngannou!

Born in Batié, Cameroon, Ngannou is an inspiration to Africans across the continent, as he battled
against the odds to eventually become World Heavyweight Champion at the elite level of MMA!

To celebrate our new partnership, Premier Bet is offering new customers a 100% Sports Bonus or 200%
Slots Bonus on your first deposit up to 20,000F CFA!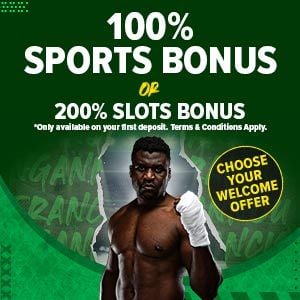 Growing up as a huge fan of Mike Tyson – as well as admiring his father's reputation as a local street
fighter – Ngannou moved to France to pursue a career in boxing, despite having no money, no friends,
and no place to live there.

However, it did not take long for this prodigious 26-year-old to become noticed. A fellow fighter
introduced Ngannou to his compatriot Fernand Lopez, owner of the famous MMA factory in Paris, and
the rest became history.

"When I started, I had nothing. The purpose is not collecting things. The purpose is to do something
great. [To] finish the dream you started."

It was an arduous journey, but eventually Ngannou conquered those dreams. He quickly developed a
reputation on the MMA circuit as a hard-hitting fighter; one who could knock his opponents out cleanly,
rather than relying on submissions or technical decisions.

Indeed, in 2017, Ngannou became holder of the world's most powerful punch ever recorded. MMA
statesman Dana White remarked that Ngannou's punch is 'more powerful than a 12lb sledgehammer
swung full force from overhead.'

Later that year, Ngannou's knockout against Alistair Overeem earned him 'Knockout of the Year' from
several well-known publications, including ESPN and Bleacher Report.

There is more to Ngannou than his punch, of course. To become Heavyweight Champion requires
immense skill, speed, talent, and discipline. Ngannou possesses these traits and a huge heart.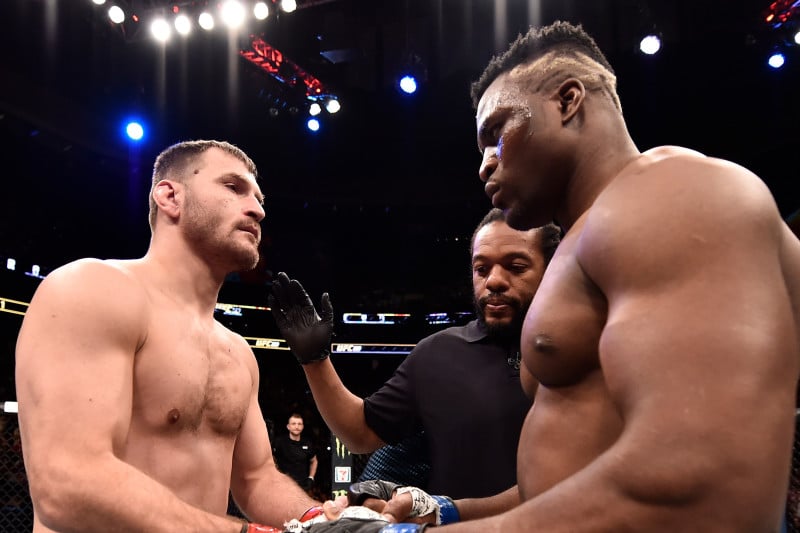 After suffering his first professional setbacks against Stipe Miocic and Dane Lewis in 2018, 'The Predator'
bounced back to record his greatest victory in a rematch against Miocic – widely regarded as one of the
best MMA fighters of all-time – three years later, becoming World Heavyweight Champion in the
process.

One year later, despite severely injuring his knee ligaments three weeks before fighting Ciryl Gane,
Ngannou retained his title, meaning the 36-year-old recently retired from MMA as reigning champion.
"A lot of children in Cameroon … today, they see me, and they are dreaming. They are thinking
something is possible. Even when they are poor … It's hard, but it's possible."

The journey has not ended for Ngannou, who has reaffirmed his burning desire to become a
professional boxer, with former WBC heavyweight champion Deontay Wilder targeted as a potential
opponent.

"[Wilder] wants it. We are looking into that. That's something I'm very excited about," Ngannou recently
told TMZ Sports. "We discussed a potential fight in Africa and one fight somewhere else. Why not two
fights in Africa?"

In the meantime, don't forget to make the most of our special Ngannou new customer welcome offer!