With the invaluable support of Premier Bet, the Premier Projects MMA Arena and Academy by Francis Ngannou was launched in Cameroon earlier this week.
The legendary MMA fighter, who joined our team as Premier Bet Ambassador earlier this year, is at the heartbeat of this project and he will oversee the next generation of fighters' development within the academy.
Introduction:
Step into the world of martial arts like never before as Premier Projects proudly unveils the highly-anticipated Premier Projects MMA Arena and Academy by Francis Ngannou. This groundbreaking project is set to revolutionize the practice and visibility of martial arts in Africa, with a specific focus on Francis Ngannou's home country, Cameroon. Get ready to witness an extraordinary transformation in the martial arts landscape as we inaugurate this state-of-the-art arena on June 27th, 2023.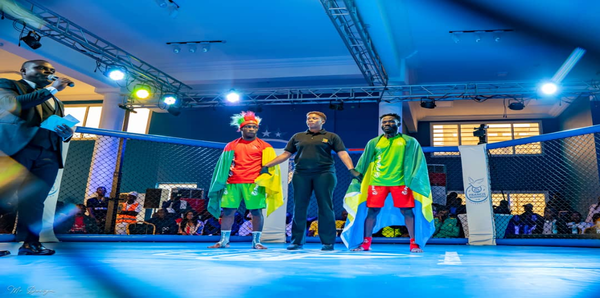 A Collaboration for Excellence:
The construction of the Premier Projects MMA Arena has been made possible through the invaluable support of Premier BET Cameroon and La Royale des Jeux, demonstrating their shared vision to make a lasting impact on martial arts in Cameroon and beyond. This partnership brings together the expertise and resources necessary to create a world-class training facility that will propel martial arts to new heights in Africa.
Embracing Social Responsibility:
At Premier Projects, we recognize the significance of our social responsibility. The Premier Projects MMA Arena and Academy symbolize our commitment to giving back to the communities where Premier Bet and Premier Loto operate. It is our collective gift to Cameroon, providing aspiring martial artists with unparalleled opportunities for growth, development, and achievement.
Training and Beyond:
The Premier Projects MMA Arena and Academy are dedicated to providing an inclusive platform for martial artists of all backgrounds and skill levels. Whether you're a seasoned professional or taking your first steps on the martial arts journey, our academy offers comprehensive support and training under the guidance of experienced professionals. Our mission is to nurture talent, promote discipline, and foster a strong sense of camaraderie within our martial arts community.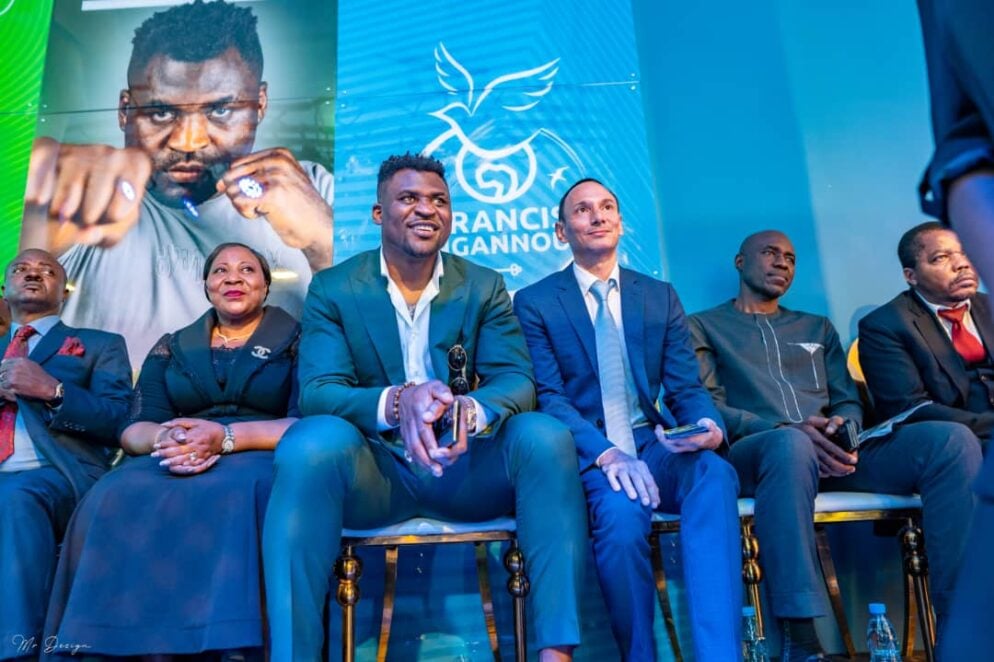 The Francis Ngannou Influence:
Collaborating with MMA World Champion Francis Ngannou elevates the Premier Projects MMA Arena and Academy to new heights. Ngannou's involvement brings unparalleled expertise, inspiration, and a deep-rooted passion for martial arts. His presence will undoubtedly inspire and motivate the next generation of fighters to push their limits and achieve greatness.
Ngannou was clearly delighted by the work that has been achieved with regards to building the academy. "I can't believe this is a reality because, despite the events I've experienced, as significant as they were, it has never felt this real. Why? Because this is where everything begins," Ngannou said.
"My greatest dream was to have a kind Samaritan who would come one day and build a gym, so that I could see one for the first time, because I had never seen a combat gym before."
Thanks to the sterling work achieved by Premier Bet, Premier Projects and Ngannou himself, those dreams have become a reality for those within the local community. And this is just the beginning.
A Thriving Future:
Premier Projects, as the CSR division of Premier Bet, is proud to spearhead this transformative initiative. Through the Premier Projects MMA Arena and Academy, we aim to create a lasting impact on the lives of individuals passionate about martial arts. We firmly believe in the power of sports to foster personal growth, unite communities, and build a brighter future.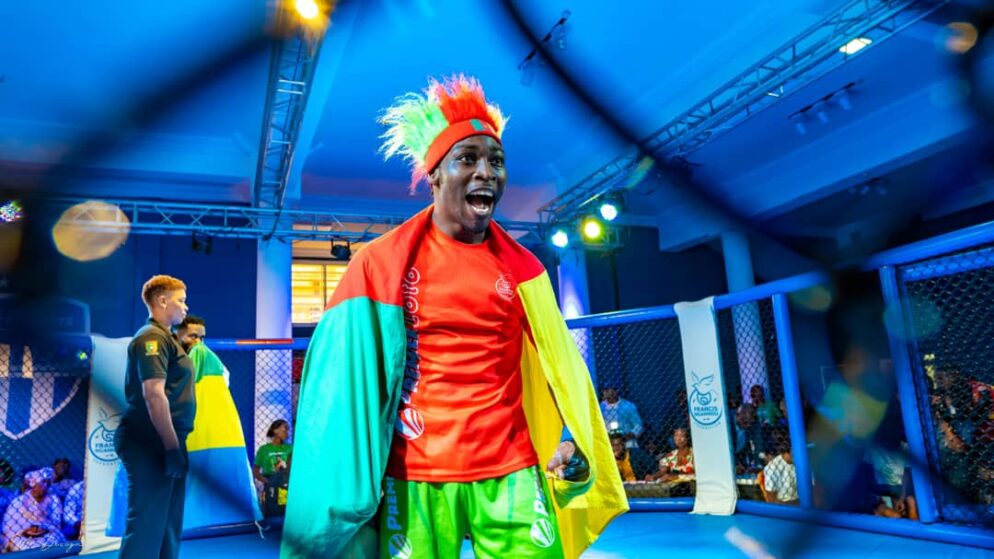 Conclusion:
As the doors of the Premier Projects MMA Arena and Academy swing open, we invite you to join us on this remarkable journey of unleashing a new era of martial arts in Africa. Stay tuned for updates on training programs, competitions, and exciting events that will take place within the Premier Projects MMA Arena and Academy by Francis Ngannou. Together, let's shape a thriving martial arts community and inspire a generation of champions.
If you want to learn more about Ngannou's early life and career, as well as his partnership with Premier Bet, click here to read our announcement article from when he joined the team in May.
We are hopeful and ambitious that this will just be the start of a fruitful partnership between ourselves and Ngannou, which will help lay down the foundations for future generations to come in Africa.